QA offers courses and apprenticeships in personal development, communication and team skills, change leadership and more to help ensure that tech teams have the personal skills to unlock technological and digital success.
Leadership skills for digital success
"It's not a faith in technology. It's faith in people." - Steve Jobs
Digital transformation is about much more than technology. Delivering change requires organisations to adapt and transform processes, skillsets and attitudes in order to improve digital leadership and empower tech teams.
Why is personal development
important

for digital transformation?

With miscommunications estimated to cost businesses around $1.2 trillion a year, improving communication skills, personal development and digital leadership training should be a priority for any organisation.

According to McKinsey, 70% of digital transformation initiatives fall short of their goals, yet only 42% of organisations are emphasising communication and emerging technology skills. But when frontline employees take the initiative to drive change, the success of digital transformations rises to 71%. To get to that point, organisations need to transform their people into change makers.
How QA can help deliver leadership skills for your tech teams
QA offers training in a range of digital leadership skills to help everybody from first-time managers through to experienced leaders to become more effective and have a positive impact on digital transformation.
Our courses cover four key skills:
Why do Management, Leading & Personal Effectiveness training with QA?
Experience
At QA, we live and breathe digital transformation. As a company that upskills individuals with both technical and human skills, we've seen "both sides of the coin" and understand the challenges technical professionals face, because we encounter them every day.
Expertise
Our Senior Learning Consultants work continuously with clients to understand their challenges and needs, through large-scale transformation programmes, tailored courses for specific organisations and 100s of individually focused public courses. This ensures relevant, results-focused development for our learners.
Engagement
Our pathways aim to engage learners by giving them control over their own development. Your teams can set the pace and direction of their learning through selecting the pathways that best suit their real-life needs, learning styles and time-commitments. QAs trainers make use of 1:1 sessions, group think-tanks and workplace based tasks to support learners in every step of their professional journey.
---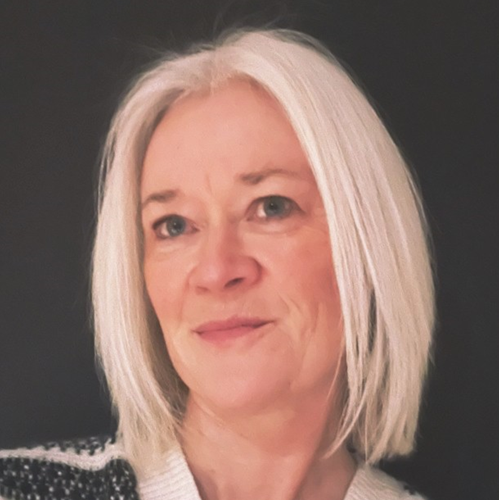 Meet the Digital Leadership Practice Director
Jill Shepherd
"I work to help client organisations and the people within them make the most of learning and development in a tech driven, VUCA and BANI world. I do so by using innovative ideas to embrace learning in ways that are personalised and yet also valuable to society and organisations."
Case study: Radius Payment Solutions
Find out how Europe's leading independent fleet and logistics service provider improved their IT support desk customer service with the help of QA's specialist training.

The challenge:
As Radius expanded its technology offering, the IT Support Desk became a more prominent player in customer experience – however the risk was that many of the team, hired for their technical expertise, were unfamiliar with customer-service best practices.

The solution:
QA and Radius agreed on a fully blended solution to build value for enhancing the customer service experience provided by the Radius IT Department, and provide the insight into 'best practice' needed for a high standard moving forward.

The outcome:
"The collaborative and inclusive approach in the classroom … provided a fertile environment for the growth of ideas amongst our team. Our team then used these ideas and invested their time and energies into creating a Customer Service Charter which will provide the ongoing legacy of this training."
Tony Shaw
Radius Payment Solutions
---
Our products and services
Find out how to engage with our Managing, Leadership & Personal Effectiveness training courses and apprenticeships using the tabs below.
01
Find a course
02
Explore apprenticeships
Our leadership and management apprenticeships
QA offer degree-level management and leadership apprenticeships. Find out more below.
03
Commission a bespoke course solution
QA can work with you to create a bespoke solution to address your organisation's needs and preferences in terms of content, flow and delivery. We use innovative approaches and can integrate a blend of content from different sources - including your own organisation - to meet your needs.
If your organisation has enough learners, we can run a public schedule course as a closed cohort – just for you.
04
Get in touch