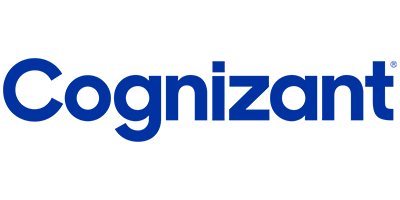 Meet our client:
Cognizant UK & Ireland
Cognizant is a multinational corporation that provides digital technology, consulting and operations services. They help organisations advance any aspect of their business using digital technologies – whether it's making their products smarter, their processes more profitable or their systems more powerful.
The challenge: Upscale capability without using contractors
In 2018, Cognizant's Quality Engineering & Assurance (QE&A) practice – an independent business unit within the organisation – wanted to rapidly expand their UK-based software-testing resources to support over 300 UK-based Cognizant customers.
They needed to expand their automation and performance test skills so they could develop a comprehensive suite of assurance services, spanning quality assurance consulting, quality engineering, environment management and digital quality assurance. To reduce costs, they didn't want to employ contractors to achieve this. Cognizant wanted to manage their UK capability and capacity instead – growing their practice with local UK resource. They also needed test engineers to be geographically flexible to support their customers all over the UK.
Develop new and existing talent to meet current skills needs, fast
QA Talent designed and delivered an 8-week programme for Cognizant to boost their capability and resources. The approach was two-fold – firstly to make the most of their existing talent by upskilling and reskilling Cognizant's existing permanent employees. Secondly, QA attracted, assessed, screened, selected and trained new local talent, who were hired to fill Cognizant's growing number of technical roles.
QA's ability to attract, assess and select the candidates for new roles took care of lengthy aspects of the recruitment process. Combining this with the training programme ensured new hires had the right skill set for the role. This was a more efficient way to grow capability rapidly.
As part of the selection process, we were also able to ensure that candidates could be geographically flexible to work with Cognizant's customers nationwide.
QA designed a bespoke curriculum for the eight-week training programme to deliver the broad skill set Cognizant required. The curriculum covered technical and business skills including agile, scrum, Java, Javascript databases, manual testing, automated testing and performance testing. Training for all learners was held at QA's state-of-the-art residential training centre in Manchester's technology hub – which allowed eight weeks of full-time, intensive training to take place to meet Cognizant's requirement for their capability to scale rapidly.
More than 170 professionals deployed
Since 2018, over 170 technically and business-trained learners have completed their training through QA Talent for Cognizant. Out of these, QA attracted, assessed, selected and trained 80 test analysts to expand their QE&A testing practice.
Want us to help you too?
Click below to fill out a contact form, or email info@qa.com. You could also call 0345 074 7825.