See what support we offer for those working from home
Where can we take you?
There are four different ways to learn. Take a course, online or face-to-face. Learn with a digital apprenticeship. Train to become a digital transformation consultant. Or access a higher education course. Whichever way you choose to learn, we've got all areas covered to power your career – from artificial intelligence, data and IT security, to business admin and leadership.
270,000
learners empowered to thrive in 2019
500+
live roles at any one time across the UK
1,500
graduate IT careers in over 50 clients
Our learners work here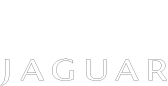 What our learners say
If you've just finished your degree and are considering a career with QA, you have everything to gain.
If you're enthusiastic about your field, you will thrive!
I participated in an IT Project Management Workshop, and I have to say it was by some way, the most well organised, best presented, engaging, informative and inspiring workshop or training course I have been on with QA. The trainer's willingness to spend his time and share his experience and resources with me were second to none, and I truly feel better prepared going forward in my career.
Haven't found what you're looking for? Get in touch – let's have a chat.
Contact us