Total Learning is our new three-stage learning method that gives the opportunity for your organisation and employees to take the lead and thrive in the technology and digital revolution.
Combining the best of digital and live, with access to world-class industry experts, we focus on making sure your employees can apply their learning to drive impactful results in your workplace.
This is all underpinned by our digital platform, giving you the tools to track progress and manage your learning investment.
How it works
Total Learning is a three-stage learning process.
Essential learning
A pathway of self-paced digital content
Learners attend a short, virtual kick-off session 2-4 weeks before live event.
People then go through a newly designed pathway of self-paced digital content, encompassing reading, videos, cartoons and quizzes to learn the essentials of the subject before the live event.
Virtual classroom
Live events lasting between 1-3 days
Live virtual classroom led by expert trainers, focussed on reinforcing complex topics and deepening knowledge and skills.
Live virtual classrooms will be highly collaborative, using a mix of labs, miro boards, expert videos and interactive technology, bringing people together for practical/interactive activities and exam preparation for certified courses.
At work or pass exams
Pass exams and put learning into practice at work
For certified courses, there'll be specific focus to pass the exam, with exam tips and feedback on mock tests.
For other business and technical courses learners agree projects that will allow them to test their new skills back in the workplace.
Why choose Total Learning?
It's a learner-centred design that delivers better business outcomes, designed by the same team that won the gold award at the learning technologies awards in 2020.
Pass pledge 
For certified courses, we offer a pass pledge. We're confident in our training and in the unlikely event learners don't pass first time, we'll give a free exam resit. Terms and conditions apply.
Our satisfaction guarantee
Total Learning is our most effective way to learn, backed by our satisfaction guarantee. If a customer is not satisfied, they can sit the same course in a standard classroom or virtual live format for free. Terms and conditions apply.
Fits around the day job
Your learners will be out of the organisation for less time
On-demand digital learning can fit around the day job.
Live sessions are typically half the length of our traditional courses.
A better way to learn
More flexible learning, digital essential learning at their own pace, with live events focussed on what matters most
Learners can learn at their own pace.
Engaging sessions with participant collaboration.
Top tech trainers
You're in the hands of the UK's top tech skills trainers (but don't just take our word for it)
Entrusted by 5,000 companies in the UK and 293,000 learners each year.
Over 90% of learners recommend us.
Delivers better outcomes
More focus on workplace application and improved exam outcomes (for learning that has exams).
Learners on technical and business courses will be more equipped to apply their skills into their job.
For certified courses, we offer a pass pledge. We're confident in our training and in the unlikely event learners don't pass first time, we'll give a free resit. 
Digital, Live and Apply
At the start of the journey, we will run a virtual live session for learners to explain how our Total Learning concept works, what's expected of them, and to answer any questions they may have at the outset.
---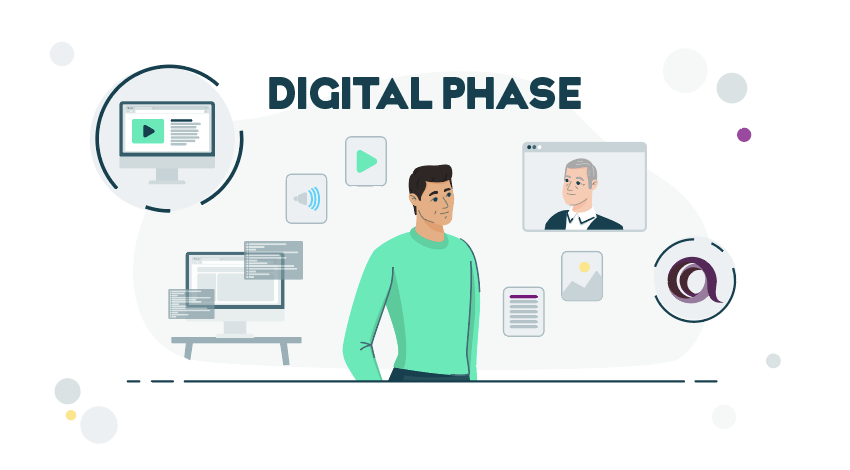 Digital essential learning
In the Digital essential learning stage learners will cover the basic content they need to be ready for the live event.
People are assigned learning on our digital platform, giving them the flexibility to learn at a pace that suits them preceding the live event.
Learning the foundational content in advance both reduces the out-of-office time needed for the live event and ensures that your learners all arrive confident and well prepared.
Each course has its own digital activities - so please check out the specific requirements in the relevant course outlines. 
Training plans
Learners assigned training plans on QA's digital learning platform, and given prompts to manage progress through their plan.
Mixed media content
We use short videos, presentations and text format to introduce foundational content in an engaging way.
Interactive labs/quizzes
To help consolidate knowledge, maintain learner engagement and help learners assess their grasp of fundamentals.
---
Virtual classroom
We have designed the live virtual classroom event to be interactive and hands-on. Since learners all arrive with a common understanding of the foundational topics, we can make best use of the unique opportunities live learning provides.
We focus on the more challenging concepts that are critical to being able to apply skills back in the workplace. The classroom becomes a safe place to practise and explore ideas with expert educators and like-minded peers.
We will also be providing a series of masterclasses with leading experts in the industry to give learners a unique insight into how their new knowledge applies to real-world problems.
How does Virtual Learning work
 For additional help with using the interface please see the quick reference and virtual learner guide below:
Virtual interactions
Learners interact virtually using the latest technology to explore ideas jointly with our expert educators and like-minded peers.
Collaboration tools
Virtual collaboration tools create an engaging and immersive experience so that learning is more effective and memorable – and fun!
Industry experts
All our industry experts have a passion for their subject and listening to them will inspire and motivate learners.
---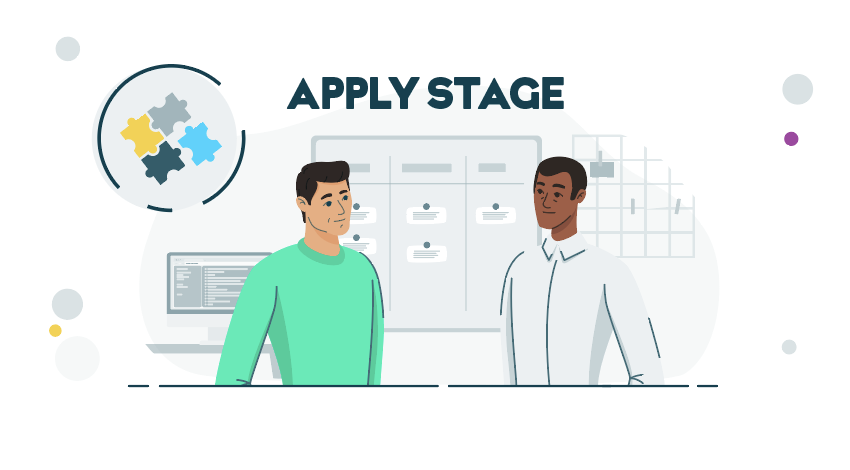 At work or pass exams
Finally, the apply stage is a ground-breaking new approach in the training industry, which is tailored for different types of course.
For business and technical courses
After attending the live event, each learner is required to submit a project plan that will allow them to demonstrate the application of the skills learned back in their workplace.
Once the plan is agreed by their manager, we provide practical resources and nudges to help learners put their new skills into practice back at work. Not only will learners retain more of what they've learned, but they will also be able to demonstrate it in the workforce.
For exam-based courses
Learners take their exam at the end of the live event or afterwards. Our exam pass pledge aims to help learners to pass first time, with the reassurance that if they don't, we'll arrange a free resit, taking the cost and hassle away from you.
Project plan
Learner creates and submits their project plan via QA's digital learning platform for approval by their own manager.
Check-in reminders
Learner undertakes their own project plan, receiving check-in reminders to help them keep it on track.
Evaluation
Learners come back together 3 weeks after the live events to share their experiences of applying the skills learned.
Here's what Ed Monk, CEO of LPI, said
"QA's Total Learning platform is both timely and compelling. It offers an excellent learner-centric blend of self-paced digital, virtual classroom and certification – and, most importantly, focuses on learner outcomes. Anyone looking for bold and innovative solutions in a crowded and competitive marketplace should have QA's Total Learning on their shortlist."
Ed Monk - CEO of LPI
QA Total Learning™ courses
We are launching Total Learning courses in batches over the next 12 months and very soon we will have over 50 courses available in the Total Learning format. Below are the courses currently available to book online.

We will be releasing new courses regularly so please check our website for any new releases. Alternatively, you can register your interest below to get updates from us, or speak to your Account Manager for the latest information and any specific requirements.

We couldn't find a match for
Please try another search.
Frequently asked questions
Total Learning as a learning method
Do learners have to attend the kick-off session?
The kick-off session is a mandatory event and will ensure the learner has a really good understanding and introduction to their Total Learning event.
Can learners change their Apply projects on the fly?
Yes. Nevertheless, learners should keep a record of their thinking and reasoning behind such decisions. This should also be included in their Apply activity final reflection.
How does the transition work between each stage of learning?
Learners will be presented with an overview of each course structure from the start, both at the course launch event and soon after in their course introduction section. This will give them commitment expectations for each component, and detailed instructions on how to proceed on a course-by-course basis.
However, learners will typically find that the digital section will end with a live readiness quiz through which they will check whether they are ready for the live event. In the live event, they will have exam-focused readiness interventions (exam-focused courses), or a workplace application workshop (workplace application-focused courses), before starting their workplace application. Learning experience should flow seamlessly, with learners knowing what to do next at every step of the way.
If the course is finished with a workplace Apply phase and I am not currently employed, how will that work? Will I be excluded from Total Learning?
No, we will not exclude learners from taking up Total Learning with workplace application and learners can take up Total Learning courses without being employed. However, to receive an Impact Badge, learners will have to complete the Apply component, which will require workplace application. Learners can defer their Apply activity and complete it later, when employed, and as long as their license is still valid.
What actually happens at the Apply phase?
At this stage, the course will guide learners to apply what they have learned throughout the course in the workplace. This is a self-paced, hands-on learning component. Most importantly, learners will have to identify the business problem they will be working on, investigate the topic using a variety of primary materials sourced by QA, and work out the most reasonable solution. Finally, learners will document the process taken and present their findings to further consolidate their newly found knowledge. Once completed, QA will release an Impact Badge.
Will the course end with a recognised certification if there is no exam?
QA officially recognises individuals for demonstrated competencies and skills at work. We issue Impact Badges for learners who have successfully completed their Apply activity.
Partners
Are Total Learning courses eligible for ESI?
There are currently two courses in Total Learning that are ESI Eligible – MAZ9000 and MAZ140. Learners should contact their QA Account Manager to obtain confirmation from Microsoft that they are ESI eligible. Your Account Manager will then support learners in allocating ESI to the course element of Total Learning.
Support
Can I still contact the facilitator for support, after the live event?
In the courses with a workplace application component, there will be a drop-in clinic two weeks after the event, but if you do have any questions please feel free to email support2.0@qa.com.
I cannot keep up with the discovery learning, what can I do?
Contact support2.0@qa.com and the team will respond within office hours.
Who would I contact if I have difficulty accessing the digital content?
Contact support2.0@qa.com and the team will respond within office hours.
Will I still have access to the digital content, once I have completed the live event?
Learners will have access to the digital content for no longer than 6 months.
Terms
Can bookings be taken after the digital learning element has started, for instance a couple of days before the live event, if the learner commits to completing the digital content in a reduced time?
No, bookings cannot be taken after the live event has started at this stage.
What happens if a learner turns up to the live element and has not completed the digital learning content?
Our terms and conditions state that learners start the course at the kick-off and learners have to complete the digital essential learning – it is necessary to complete this to be able to continue on the live event.
When is the point that this course becomes real for learners in commercial terms, that is: when they can cancel?
The on-boarding/kick-off call is the official start of the training as far as cancellations are concerned.
Visuals
What will show on the website that a course is delivered via Total Learning?
There will be a totally different delivery method section similar to Virtual or Flexible Learning. Total Learning course codes also have the suffix: -TL.
Register your interest
Fill in the form below and we'll get in touch with updates on Total Learning and course availability:
Terms and conditions
1. Pass pledge
1.1 The learner must complete the relevant QA Total Learning™ course in full in order to be eligible for the benefits set out below.
1.2 As part of certain QA Total Learning™ courses, the learner is required to sit exams (each, an "Exam"). Where the learner fails an exam, subject to the clause above, QA will pay for the learner to take a re-take of such exam (or part thereof) (a "free retake").
1.3 QA will pay for the learner to take a maximum of one free retake for the course that the learner has taken. All free retakes must be taken within 3 months of exam results being received by the learner.
1.4 The learner may choose to take a further retake of an exam, however any further retakes shall be at the client's/learner's own cost and the client/learner shall not be eligible for a refund of the exam nor course fees.
1.5 QA's standard terms and conditions also apply.
2. Satisfaction guarantee
2.1 The learner must have completed the digital essential learning and attended the full live virtual classroom course to be eligible for the satisfaction guarantee.
2.2 The learner must notify QA that they want to redeem the guarantee up to 2 weeks after the end of the live classroom element of the Total Learning course.
2.3 Applicable to the standard version (instructor led, virtual or classroom delivery) on the same course only.
2.4 Equivalent standard course must be booked (not necessarily attended) within 1 month of notifying QA about redemption of the guarantee.
2.5 If the same standard course is not available due to its replacement with an updated version, QA will suggest the closest alternative course.
2.6 If the equivalent classroom standard course is subsequently cancelled by the learner, the offer will no longer be available.
2.7 Subject to availability.
2.8 QA's standard terms and conditions also apply.