QA is the UK's leading tech talent and training organisation
We are specialists in technology – providing a comprehensive suite of talent and training services helping individuals and companies to be winners in the digital revolution.
More than 439,000 people learned with QA in 2022. We deliver services to over 3,500 organisations, representing a significant portion of the FTSE 250. We have leading practices in agile, cyber security, cloud and DevOps – as well as many other technology specialisms. In addition, our deep-rooted vendor partnerships mean that we deliver 70% of the UK's cloud training and are a Microsoft Cloud Solutions Partner - Training Service.
We specialise in the people side of technology transformation – our training programmes help businesses to upskill or reskill their existing employees and our talent services are used to identify, recruit and skill-up diverse technology talent.
We acquired Cloud Academy in 2019, expanding our reach into the US. Cloud Academy is a leading digital training platform, featuring guided learning paths, hands-on labs and skill assessments. The platform supports not just our clients and their learners but also our apprentices and consultants on their skills journey, ensuring learning extends beyond the classroom and is embedded in developing workplace skills.
We are passionate about progress because we can see the bigger picture. Plotting the road ahead. Pushing the boundaries of learning. Powering potential.
Higher education
Trusted and accredited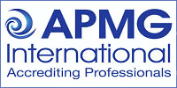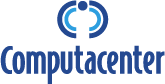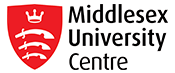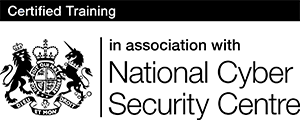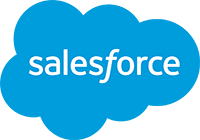 Training services: Developing your tech staff
For the last 30 years we have consistently invested in our trainers, technology and facilities to become a trusted training and talent partner for global businesses and government organisations. We offer a broad range of courses and training services across multiple subject areas to help businesses develop tech talent within their organisation.
Public schedule
Our broad spectrum of tech training programmes can be delivered in our training centres and via our Virtual Classroom (attend from anywhere). We also offer private delivery for our clients and develop bespoke courses to meet their specific training needs, virtually or at a location of their choice.
Third-party training services
For training that sits outside of our core technology specialisms, we have a network of hundreds of trusted learning partners. We source and book thousands of third-party programmes on behalf of our clients – giving us a combined purchasing power of £25m per year.
Managed learning services
We're also recognised as one of the UK's leading outsourcing and managed learning service providers – taking on all the administration, sourcing and management of training spend to deliver more efficiently and effectively on the L&D budget.
Talent services: Building your team of tech talent
The technology sector is facing a supply-and-demand dilemma. Talent is in short supply and it often commands too high a price. QA is tackling this problem head-on with our apprenticeships, Technology Specialist Academy and Reskill Academy programmes – and we are succeeding where recruiters cannot. Not only do we find diverse and ambitious talent – we then arm them with the technology skills businesses need to grow.
Apprenticeships
We've trained over 30,000 technology apprentices and offer apprenticeships from Level 3 all the way up to masters-degree Level 7. Our programmes use a combination of online, offline and face-to-face learning. We work with organisations looking to utilise their apprenticeship levy to identify the best combination of programmes for them, and recruit apprentices or identify internal staff who can be upskilled.
Technology Specialist Academy
We recruit the best technically minded people, train them in our BCS-accredited 12-week academy, and then deploy them into our clients' businesses to help meet their digital requirements. By handling the recruitment, training and admin, we reduce the risks and costs of hiring and enable businesses to rapidly scale their technical project delivery capability.
Reskill Academy
We help our clients to look at existing employees differently – identifying those with technology potential and reskilling them for redeployment into new roles. Clients use our Reskill Academy programme to retrain back-office admins and redeploy them as data engineers, or to upskill IT service desk engineers into fully-fledged software developers.
Our clients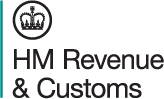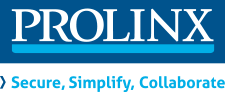 What makes us different?
We believe in taking a position and have the courage of our convictions. We are ambitious and hold ourselves and others to higher standards. We provide insight that contributes to the wider debate. We move quickly. We respond to our customer and partner needs at pace.
Bold
We build trusted relationships by spending time getting to know our learners, customers, people. We provide connected solutions to problems, working across our portfolio of services. We are proactive and engage in solving problems.
Collaborative
We believe that energy and dynamism will drive the future success of our business, our learners, students, customers and partners. We embrace and champion change. We constantly challenge ourselves to find a better way. We are highly engaged with our subject and are fascinated with what comes next.
Progressive
Why choose QA for your tech skills needs?
Comprehensive curriculum, high pass rates
Whether you're looking for an individual course or a full certification programme, we offer a complete range of business and IT training, including official courses from professional bodies, leading vendors like Microsoft, and unique QA-authored courses. Our Cloud Academy online platform allows you to practise in hands-on labs, and our pass rate is excellent.
Virtual training and UK-wide learning centres
We offer top-quality virtual classroom and online courses so you can train wherever you are, yet get the best learning experience. We also have 20 learning centres and tech specialist academies, plus a wide network of high-quality partner locations throughout the UK, offering well-equipped, purpose-built training environments.
Award-winning training teams
Our learning professionals are among the best in the world, each with extensive experience and a proven track record of delivering the skills that transform performance and ensure lasting benefits. Whether it's online, face-to-face or virtual classroom training, an apprenticeship or tech consultant academy, we're all working together to ensure the learning experience has the best possible outcome for the learner and the organisation.
Bespoke solutions for your organisation
Whether you're a small business owner wishing to enhance your technical capabilities, or an international corporation looking to transform performance, we can create bespoke digital training for your company. We also have a Managed Learning Service, identifying your organisation's skills gaps and individual employee's career paths, and taking care of all the training, apprencticeships and admin for you.
We win awards
We strive for excellence at QA, and we're fortunate to regularly receive recognition as a tech skills leader in the industry. See the long list of awards we've bagged in the last few years.
QA's awards
Trusted and awarded
Passionate about tech sector diversity
The tech sector has a diversity problem. We are taking that problem very seriously. So seriously in fact that we have taken matters into our own hands with a number of inclusion initiatives. Internally, our Diversity & Inclusion champions drive several initiatives to help QA as an organisation to be informed, aware, accessible and inclusive.
Diversity & Inclusion at QA
QA's locations: Local, wherever you are
We have staff, offices and training centres in the UK, Switzerland and the US.
Find your nearest location
QA: A timeline
1985: Three former Intel employees – Mike Cheeseman, Jim Watt and Howard Kornstein – formed QA Training Ltd. The name came from a combination of Queen Anne House in Cirencester, where the company first rented office space, and the term "quality assurance". Shortly afterwards, QA Ltd began to provide technical training for IBM's European staff.
Early 1990s: IBM acquired 10% of QA Ltd and co-opted Howard Ford to the company's board.
1990s: QA's performance was significantly hindered by the effects of the global recession and the Gulf War. IBM reported an unprecedented loss of US$5bn in the last quarter of 1992 alone.
The company emerged and went on to acquire the training division of CapGemini, enabling it to develop business analysis products and partnerships in several other geographies.
2006: QA Ltd was bought by Interquad and became QA-IQ.
October 2008: QA Ltd acquired Xpertise Group.
September 2009: QA Ltd acquired Remarc Group.
October 2011: QA acquired Aikona Management.
2014: QA refinanced to the tune of £50m.
November 2016: QA acquired the Training Foundation Limited (Tap Learning).
June 2017: CVC Capital Partners Fund VI acquired QA from Bregal Investments.
September 2019: CEO William Macpherson retired and was succeeded as CEO by Paul Geddes.
July 2021: QA announced that it completed the acquisition of Circus Street.
Investor relations and QA's annual reports
QA's 2021 annual report has just been released. Access this report, and our previous ones, here. 
Annual reports