The Teach the Nation to Code initiative
The Teach the Nation to Code workshops are a series of free, one-day interactive workshops specifically designed to help everyone to develop the essential skills needed within the technology world – from programming and cloud technologies to DevOps and data management. The workshops are delivered virtually by our industry experts in a way that is easy to understand, regardless of background and level of experience.
What's more, you'll get a Teach the Nation to Code Certificate of Achievement as well as a social media badge after you complete the workshop to show off your newly acquired skills.
3,500+
people inspired to learn how to code
Awards
We're finalists for a number of exciting industry awards, including the Festival of Learning Awards 2021 and the Impact Awards 2021.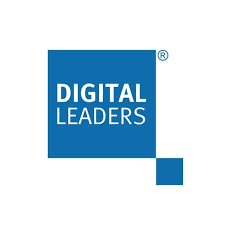 Teach the Nation to Code Workshops
Click on the buttons below to find out about our different workshops:

Programming
Teach the Nation to Code presents: Programming
One-day workshop
As the world enters further into the information age, software programming skills have become highly desirable. Our aim is to give you the confidence and basic knowledge to start learning to code.
What you will learn:
All the coding fundamentals in Python
Creating a working code using operators, conditional statements and loops
Syntax in Python
Processing problems and solving them with Python code
Working with all the Python data structures: lists, dictionaries, sets, tuples
Creating a safe and secure code
And so much more!
Cloud Technologies
Teach the Nation to Code presents: Cloud Technologies
One-day workshop
Cloud Computing is evolving at an ever-accelerating pace and is crucial to the future of IT. Join us to gain an understanding of core cloud computing concepts including an introduction to Microsoft Azure.
What you will learn:
Learn about the core cloud concepts and the latest technologies
Understand the key advantages of cloud computing and the benefits it can provide
Learn to apply best practices when using the cloud
Become familiar with the fundamentals of Microsoft Azure
Explore the core Azure services
DevOps
Teach the Nation to Code presents: DevOps
One-day workshop
In modern software, there is an increasing need to build effective applications in a short amount of time. Join us to get an introduction to DevOps and learn some of the key tools and techniques used to build modern applications. 
What you will learn: 
The culture of DevOps and why it is important  
Managing the code you write with Source Code Management  
Cloning source code repositories, pushing and pulling code changes using Git  
Basic use of a Command Line Interface (CLI)  
Continuous Integration of code  
Automation using Github
Data Management
Teach the Nation to Code presents: Data Management
One-day workshop
The opportunity to leverage data for insights has never been greater. Join us to gain an understanding of SQL and NoSQL databases so that you can unlock the currency that fuels the 21st Century. 
What you will learn: 
What data management is
How data is stored in databases  
The difference between SQL and NoSQL databases
Learn the CRUD operations used in SQL databases
Learn the CRUD operations used in NoSQL databases
Understand the architecture of data and how organisations handle their data
Web Development
Teach the Nation to Code presents: Web Development
One-day workshop
HTML, CSS, and JavaScript are the key technologies needed to build effective web applications. Join us to gain an understanding of how to build modern web applications using these technologies. 
What you will learn: 
The significance of front-end development and the relevant tools to use  
The backbone language of web design – HTML     
How to make a webpage aesthetically pleasing using CSS     
How interactive elements work on a webpage   
Salesforce
Teach the Nation to Code presents: Introduction to Salesforce
One-day workshop
A Salesforce certification is a great way to gain expertise in the world's number one customer relationship management (CRM) cloud platform. Join us and learn about intelligent automation and advanced CRM functionalities that allow you to store every single detail about every single customer and using the same to provide personalised services to them.
What you will learn:
The fundamentals of Cloud Computing
Introduction to CRM and Salesforce
Introduction to objects: standard vs custom objects
Creating fields using different field types
Object relationships, tabs and data model
Overview of object relationships in Salesforce
Business logic with formula field, validation rules, roll-up summary fields and field dependencies
Upcoming Teach the Nation to Code workshops:
See what our attendees have to say
It was an amazing experience. The staff, the content and above all the trainer were all excellent.
I loved the whole session! The teacher was very engaging and was very happy to explain everything from a beginner's level.
I have never done anything cloud-based before. I found it extremely interesting.
The teaching style of Shafeeq Muhammad is amazing, I was able to understand how basic coding works and how important is logic behind codes.
Very detailed and excellent coverage of the basic coding skills. This has provided me with a very good base to continue developing my programming skills.
New experience, opened my eyes to coding and the simplicity of it. The flow of the lesson was excellent and the assessor was very approachable.
Annual Report 2020/2021
If you would like to find out more about what we got up to in the financial year 2020/21 for Teach the Nation to Code, download our annual report.
Download report
Develop your tech skills further