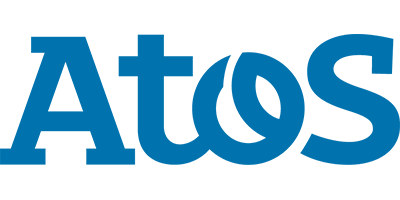 Meet our client: Atos Origin
Atos Origin is a leading international IT services company with worldwide revenues of over €5 billion and 47,000 staff. In the UK, Atos Origin has more than 7,000 staff and revenues of over €1 billion, derived through business consulting, systems integration, managed operations and medical services.
The challenge 
Achieving professional certification in ITIL® IT service management isn't a walk in the park – but for Atos Origin, as with many other companies, high examination pass rates are important. Passing the ISEB (Independent Schools Examination Board) examination provides evidence of having the skills required to properly utilise the ITIL® framework within the workplace – and, of course, it's an indication of successful training.
So, when Atos Origin in the UK trusted QA to provide all of its ITIL® training, results were an important consideration – QA's pass rates for ITIL® service management are among some of the highest in the training industry. Atos Origin had experienced this first hand because QA had been providing training to the company for several years – including training almost 80 people on ITIL® in the previous year.
"We can't understate the success of this ITIL® training programme. With exam pass rates that simply can't be bettered, QA has done an outstanding job in providing our people with the service management skills we need – in the most cost-effective way possible, and with no loss of results."

Cheryl Cumberworth, E-learning & support manager, Atos Origin
The solution 
To provide the most effective training route for those learning ITIL® Foundation, we chose a blended learning programme – to maximise learning while minimising time out of the office. This combined 16 hours of e-learning from Atos Origin's pre-existing e-learning portfolio (thus reducing costs) with an intense day's classroom training and coaching.
During the e-learning phase, learners had access to practice tests so they could assess their readiness to take their examinations. The one day of classroom training – reduced from three for the full Foundation course – comprised a revision session, coaching on examination best practice – and then the actual ISEB examination itself.
The approach could not have been more successful. So far around 65 people have attended the programme – and the examination pass rate at Foundation level has been a staggering 100%. The training took place at QA's nationwide network of training centres around the UK – and, where needed, at Atos Origin's offices. QA also provided Atos Origin with management reports – detailed information about candidates' progress and pass rates. Successful candidates can, where required, move on to learn ITIL® at Practitioner and Management level – through an extensive schedule of training courses, again provided by QA, available around the UK.
How can QA help your organisation?
Get in touch today so we can discuss how we can design and develop a bespoke blended learning solution for you!