Is Your DevOps Transformation Going to Meet Your Expectations?
If you aren't convinced, you're not alone. Gartner's George Spafford suggests that as many as 90% of current DevOps transformations will fail to fully meet expectations. Join QA's DevOps Practice Director Mark Solomon as he shares his insights on the most common pitfalls of DevOps transformations.
In this webinar Mark explores the IT transformation and DevOps adoption choices made by imaginary company "Health Life" and how those choices impact the company's financial performance. Mark will provide insights on:
Why it's so hard to look at IT as more than a cost centre
How DevOps can generate revenue by supporting experimentation
Is DevOps really about culture?
What is Goof and why is it everywhere?
About the presenter
Mark Soloman, Practice Director (DevOps), QA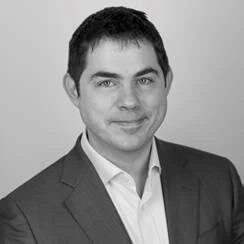 A Master Technology Architect and IT Strategist with over 21 years of experience designing and delivering innovative IT solutions at scale using DevOps and Agile practices. His history features countless examples of where he been a cornerstone to building the strategic approach for IT Transformation with some of the world's most well-known brands and progressive organisations.
Mark's abilities to create both the strategic and technology vision as well as drive their delivery allows him to break the silos that too often derail DevOps transformation initiatives; and thus he is a unique individual to help advise and guide our clients taking that same journey.
View webinar recording