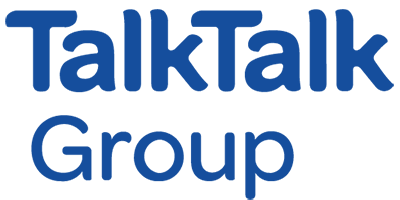 The client: TalkTalk
From national retailers to sole traders, TalkTalk's mission is to deliver reliable, easy-to-use, innovative and great-value connectivity solutions. TalkTalk supplies a network of 180,000+ business and public sector customers and 800+ partners with a range of broadband, networking and voice services across the UK. The business prides itself on providing great customer value and experiences through embracing modern technologies.
Going in-house and building an internal Pega excellence team
TalkTalk introduced Pega as its platform of choice for developing and managing complaints within the business in 2015. Since then, TalkTalk has modernised its workforce by deploying some 54 QA Talent tech specialists – providing talent in both developing and testing – to help build an internal Pega excellence team.
"The vision for TalkTalk was to increase Pega delivery velocity, reduce costs and grow our internal capability – these were all key business challenges. We have realised these through our partnership with QA which has supplied us with fully trained and certified Pega tech specialists. These individuals have created value very quickly and so improve our service to the business." – Steven Knowles, TalkTalk's OSS Delivery, Pega Team Leader
By using this model, TalkTalk has been able to reduce a dependency on third-party offshore delivery partners to make improvements to the customer journey, add features and functionality as well as delivering upgrades to its Pega platform.
"We were previously using three different partners to provide these services," explains TalkTalk's Operations Support Systems (OSS) Delivery Pega Team Leader, Steven Knowles. "Having multiple streams to look after our applications was challenging, plus there was obviously a high cost attached. By taking this work in-house, we took control of our own destiny. We are now able to deliver the main element to any project with our in-house capability," he adds.
The tech specialists have taken on a wide range of different tasks and projects within TalkTalk. "Since September 2019 we have started to deliver true development and test activities as part of the scheduled business Release Cycles, which are six weeks in duration," says Steven. "We have now met the delivery requirements for five Cycles; these have been extremely successful. We have also started to look at introducing our first agile and scrum teams to take us on the journey to efficiency and quicker releases for our business," he adds.
Delivering bespoke professional skills
TalkTalk's OSS team partnered with QA to create a bespoke professional pathway specific to the business's requirements and deliver it through one of QA's world-class training centres in Manchester. QA's London Internal House training centre is Europe's largest corporate tech training centre, reflecting the organisation's confidence in both Britain and its booming tech sector.
Representatives from TalkTalk were invited to assess and interview candidates before they started on the QA Talent programme to ensure they were a good 'fit' and tailored to the client, as well as being aligned with TalkTalk's specific tools and approaches, technologies and ways of working.
Why partner with QA?
"Our recruitment process identifies the right people through the use of traditional techniques and digital tools, such as Cappfinity and gamification. The combined approach reduces unconscious bias and ensures that we reach a larger, previously untapped talent pool for the customer," explains Claire Spiller, QA's TalkTalk Client Director.
All QA Talent tech specialists undergo an intensive training programme that fast-tracks individuals with the right technical skills into businesses, such as TalkTalk, that are struggling to recruit in a market short of Pega talent. Using QA Talent not only plugs this talent shortfall but also ensures tech specialists are provided with support via specialist teams and ongoing CPD.
TalkTalk intake of QA Talent tech specialists:
7 in 2015
10 in 2017
21 in 2018
16 in 2018
10 in 2020
Long-term partnership
Six cohorts of Pega Systems Architects and Testers up-skilled through the QA DevOps pathway – one of several specialised pathways available at QA Talent – have now been deployed within TalkTalk. The first cohort built a tool to track Pega delivery across various projects as part of a wider transformation programme, future cohorts were then deployed to deliver further value for the business.
"Our long-standing partnership with QA demonstrates how Pega works with our partners to ensure customers fully realise the business benefits that our platform delivers. A vibrant eco-system is critical to our customers ability to adopt and scale Pega across their enterprise to maximise their investment.
"Many customers, including TalkTalk, and partners have leveraged innovative talent solutions from QA to grow their Pega capability, ensuring their organisations have been successful in delivering against their digital transformation strategy." – Simon Convery, Strategic Alliance Executive, Pegasystems​
QA identifies "exceptional" individuals
"The quality of the individuals coming through the QA Talent programme is exceptionally high; it's been very successful. QA identifies for us the right kind of people with the right attitude, aptitude and level of capability. Pega is a very broad application, so they have already been trained in what we need." – Steven Knowles, TalkTalk's OSS Delivery, Pega Team Leader
In the five years since the partnership started, QA tech specialists have notched up some notable successes. Of the cohorts, 15 have already been promoted to the next level role – that of a middle-level tester or developer; a further four have been promoted again to senior-level tester or developer. "We've had a terrific return on our investment and levels of retention," comments Steven.
TalkTalk's retention rates have been excellent. The tech specialists have many transferable skills, other than their technical specialism, and two have since pursued their careers in other teams within TalkTalk.
The programme is set for expansion during 2020 with plans to take on 10 more QA tech specialists during the year; this fact pays testament to the strength of the partnership formed through a shared mission to embrace emerging technologies.
Opportunities for mentoring
With more QA tech specialists coming into the programme, TalkTalk is developing its on-boarding processes. "We have set up a mentoring system which wasn't there at the start and are now developing those individuals who are not only capable of the technical elements of the job, but also able to mentor new employees from QA who are starting their journey with us," explains Steven.
Inclusive culture
Diversity is a hallmark of the programme. "Our inclusive culture is something that is very important to me and is a true success story," says Steven. "Our QA tech specialists are from all beliefs, faiths and backgrounds. TalkTalk has created an environment where everyone collaborates and shares in the team's success."
Steven is keen to encourage more women to consider roles in IT-related jobs: "We all use IT every day – whether it's our laptops, phones or tablets at work, school or home, and every business needs a platform on which to stand. I would certainly encourage women to consider roles in IT," he concludes.
About QA
With over 30 years' experience, QA provides a comprehensive suite of both technical talent and learning services, helping individuals and companies to be winners in the digital revolution. With facilities throughout the UK, QA's London campus is the largest professional training facility for IT and technology skills in Europe.
QA has trained in excess of 25,000 tech apprentices and 1,000 tech specialists to date – providing customers with in-demand technical talent in a number of core specialisms including cloud, DevOps and software development.