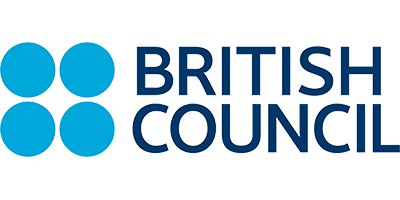 Meet our client: The British Council
The British Council creates international opportunities for the people of the UK and other countries, and builds trust between them worldwide. They call this work cultural relations. They work in over 100 countries, connecting millions of people with the United Kingdom through programmes and services in the English language, the arts, education and society. www.britishcouncil.org
When the British Council's Education and Society Business Unit wanted to deliver project and programme management training in the context of their business, they turned to industry experts QA to blend accreditation requirements with sector-specific expertise, creating a programme that truly resonated with delegates.
The challenge:
Project management has become an increasingly important element in their day-to-day operation, so the British Council's Education and Society Business Unit had been moving to embed project and programme management standards tailored to their organisational context. The next phase involved moving relevant staff through an accreditation programme. While the British Council recognised the need for an accredited learning framework, they felt it was essential that the training was set in the context of the not-for-profit sector. To achieve this mix, they engaged QA to create a tailored course that would allow achievement of the accreditation, and deliver learning in the context of the day-to-day operation of the British Council organisation.
The solution:
"We wanted a training provider that would be flexible and adapt its project and programme panagement materials to the not-for-profit sector."

Ariel Wosner, Centre of Excellence for Project and Programme Management, British Council
The British Council decided to undertake best practice programme management training, using the Managing Successful Programmes (MSP®) Foundation, together with the APMP and APM Introductory Certificates. QA worked closely with the British Council to develop case studies specific to not-for-profit organisations, which were used during the training for British Council staff.
To relate course theory to a British Council context, QA's award-winning instructional designers turned the case studies into engaging, interactive videos used during training. As an added benefit, these case studies were further used when training internal British Council staff to reinforce learning within their own environment.
QA created two not-for-profit case studies:
The Community Action Pack, which was used at project level (APMP and APM Foundation)
The World Together Programme, which included the Community Action Pack as a project and was used at Programme level (MSP Foundation).
The case studies were created so that the Community Action Pack project could be integrated into the World Together Programme. In total, 300 British Council staff were trained in project management, including 20 staff from the Sub-Saharan Africa region.
"QA's training has greatly supported us to roll out and embed our emerging project management framework by giving our staff a clear and practical understanding of the expected project and programme management principles and disciplines."
The outcome:
Delegates have demonstrated an increased knowledge of project management principles, applying their training in the workplace, and making it easier for the British Council to embed their project management framework.
The training has given British Council staff a common body of knowledge, creating an attitudinal change that will form a cultural shift over time. British Council staff achieved above the national average pass rates:
Introductory – 95.5 %
MSP – 100%
APMP – 77%
Following the training, delegates answered the following questions:
Did the trainer understand the British Council context? 74% of respondents agreed.
Was the trainer able to relate map and cross-reference concepts processes and structure to the British Council curriculum? 73% of respondents agreed.
From a sample group of 70 delegates, 96.3% were satisfied with training.