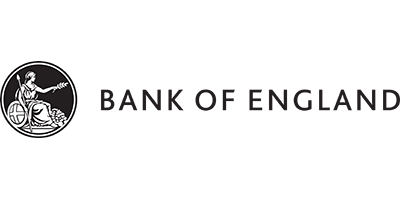 The client: The Bank of England
Though it was established as a private bank to the government back in 1694, the Bank of England is now the UK's central bank, responsible for maintaining monetary and financial stability. Alongside setting the main interest rate and supervising payment services such as VISA and CHAPS, it plays a critical role in providing the UK with a resilient financial system.
A big push to go digital
Like many institutions today, the Bank of England has embarked on a massive digital transformation journey, introducing new applications and software to promote more innovative, agile ways of working.
To support these efforts, the Bank of England started looking for tech talent partners in 2019, which could help them source high-quality development and software engineers. They were looking for a combination of junior and senior engineers, who would augment the capabilities of the bank and help to test new software.
QA was one of the partners invited to engage in this process. The Bank of England was immediately drawn to QA's model, which promised cost-effective, high-potential talent that could be mentored and developed on the job to fit requirements. Following initial discussions, QA became an official talent partner in the spring of 2020, having been a provider of learning services to the Bank for a number of years prior to this.
12 young tech specialists making a strong impression
Today, the Bank of England has 12 QA tech specialists working on various projects. The majority of these are graduates fresh out of university, who are now specialising further within their fields with QA. While using younger talent with minimal commercial experience may seem like a risk to some, the Bank of England views it as an advantage – especially in a fast-paced world that demands agility.
"The quality of the people we have from QA is exceptional and they've made a strong impression on those in the bank," says Mark Wilson, Test Practice Lead  at the Bank of England. "It's been refreshing to bring on board high-quality, early careers candidates. They pick things up quickly and are very adept at change. Initially, the consultants from QA provided development and testing resources for two projects. But these went so well and showed so much value that we've now extended their contracts to work on several key projects across the bank."
Losing the young talent they've invested in isn't a concern for the Bank of England either, because QA's model allows the Bank to recruit technology specialists as full-time members of staff after two years.
"This is the beauty of the agreement. Not only are QA's early-career tech specialists able to hit the ground running, but we're also able to develop our talent pipeline in the long run," adds Mark. "We help them learn on the job, training them in commercial and personal skills, so that they're attuned to working in this environment. It works really well for us."
A mentor on the ground
It's not just the junior talent that the Bank of England finds beneficial. James Lyndsay, a Senior Test Manager from QA, also works with the juniors on the ground. As the cohort lead, he hosts 1:1 catch-ups and daily stand-ups, ensuring that the team is coping and that they consistently deliver work of a high standard.
This set-up has been a game changer for the Bank of England – and is something it's started demanding from other talent partners as well.
"One of our other partners wanted to have a remote mentor. But we're not going to accept that," says Mark. "We need more models like QA's. The guys need specialist mentors on the ground who understand the challenges they're facing and help to look after their wellbeing. James is approachable, supportive and 100% invaluable."
Not only is James valuable to the Bank of England, he also serves an important function for QA as well. As the Bank of England and QA develop and refine their relationship, there is scope to offer more tailored training to the QA tech specialists before they are deployed.
"We use constructive feedback from James, who is at the coalface, to refine our training and ensure we deliver exactly what clients like the Bank of England need," says Adam Whitby, Client Director at QA. "A more detailed understanding of the Bank of England's systems and ways of working, ensures new recruits hit the ground running even faster when they join the client team."