QA, the UK's largest tech skills and talent provider, is celebrating outstanding results in its Digital Marketing apprenticeship programme with three times more apprentices achieving a distinction this year compared with 2019. This follows fast on the back of news that QA has achieved the highest overall pass rate for its apprenticeship programmes among UK tech training providers.
QA apprentices completing the BCS, Chartered Institute of IT, Digital Marketer Level 3 apprenticeship have had to work against the odds this year with Covid-19 threatening to disrupt their professional development. In spite of this, more than 40% of QA's largest ever intake of Digital Marketing apprentices were awarded distinctions, and every member of the course achieved a minimum of a pass.
"The changing buying habits of consumers during the Covid-19 pandemic have forced many organisations to explore new ways of showcasing and presenting their brands. This has made digital marketing more relevant than ever," said Andrew Erwich, Head of Apprenticeship Solutions at QA. "We work closely with our employers to ensure real-world relevance for all of our apprenticeship programmes, and to ensure that apprentices are getting the best possible experience in their roles. This is reflected in the outstanding results these Digital Marketing apprentices have attained."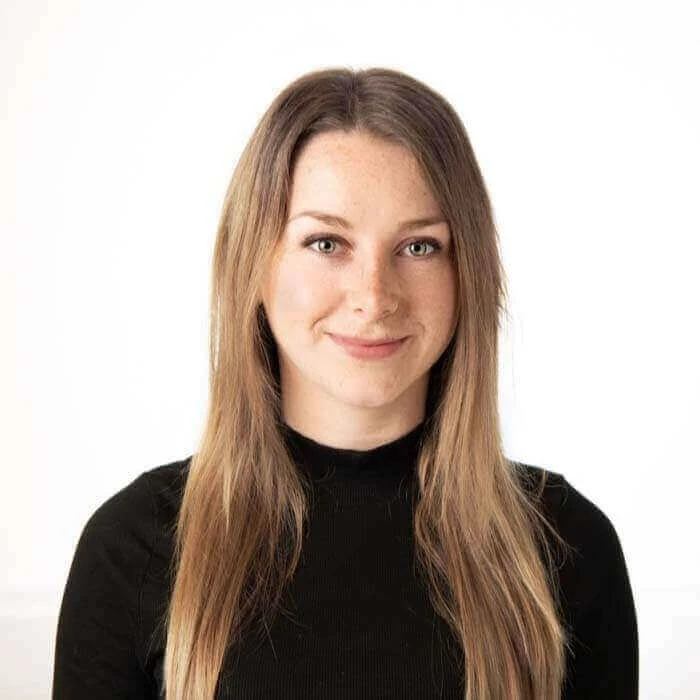 In particular, the coursework of one of our recent distinction achievers was recognised as being of a very high standard by BCS. Gina Jackman (pictured right) completed her apprenticeship while working at Ergo, a creative agency with a focus on branding as well as digital and industrial design. Following a degree in branding and advertising, Gina struggled to secure employment in a highly competitive market. She turned to QA for a cost-effective solution to upskilling and to make herself more employable.
"QA opened the door to the industry for me; it perfectly complemented my existing university credentials, and I learned a huge amount in just 13 months," says Gina. "The QA apprenticeship gave me the confidence and skills to succeed in a competitive industry as well as a roadmap for my career. I would definitely recommend QA to other ambitious young professionals."
QA Apprenticeships are underpinned by the academic principles Discover – Practise – Apply. Apprentices first discover digital learning content in QA's Cloud Academy. It is directly related to their subject of study and available at a pace that suits them while encouraging motivation, progression and accountability. They then practise with immersive hands-on classroom sessions – via live-virtual or QA's unique lab environments – before applying their new skills in a working environment. Apprentices following this method of learning are able to make use of their new skills far more quickly and effectively, delivering greater value for their employer.
"Gina has been able to combine learning at QA with on-the-job experience here once a week and that balance has proven critical to our joint development," explains Tom Walton, Design Director at Ergo. "She has bloomed into an extraordinary marketing executive, handling numerous high-profile campaigns for us and making a positive impression on our clients. QA Apprenticeships are the perfect option for smaller companies who want to grow their business with minimal risk. We are already looking forward to welcoming our next apprentice in the coming months."
QA has trained over 30,000 technology apprentices to date and offers apprenticeships from Level 3 all the way up to masters-degree Level 7.