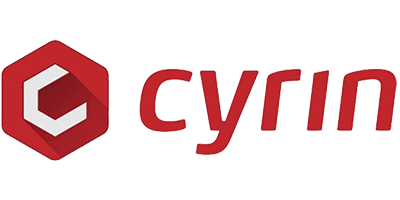 QA has expanded its cyber security portfolio with the introduction of CYRIN, a next-generation cyber range that develops cyber defence skills using team-based scenarios requiring learners to collaboratively overcome cyber threats. Through its partnership with US-based creator, Architecture Technology Corporation (ATCorp), QA is the first training provider in the UK to offer CYRIN.
Richard Beck, Director of Cyber at QA, explains:
"The reality of a cyber attack is that you need security and operational teams to work together effectively from the moment a threat is detected. If individuals have not practiced together then it is wrong to assume they will work efficiently together in the face of a serious cyber attack.
The CYRIN cyber range provides skills development labs, individual and team exercises and requires learners to determine the nature and source of the attack, as well as methods to mitigate and neutralise it. This approach develops cyber security skills, and helps groups that don't always work together to practise joint problem-solving under pressure, providing business leaders with peace of mind that teams will be able to react quickly and successfully in the event of a cyber attack."
Clients can use CYRIN's unique Exercise Builder functionality to incorporate their own training material and attack simulations into training sessions. QA curriculum specialists will work with in-house L&D teams to build scenario-based team training exercises that make the most of existing training material. The ability to combine in-house content and tools with CYRIN labs, exercises and incident attack scenarios provides a powerful and integrated virtual training platform.
Tracking skills development is simple with CYRIN. Learners can see real-time assessments of their progress while performance management tools show instructors and managers where more practice is required at both the individual learner and team levels.
Dr Rob Joyce, Vice President of Technical Services at ATCorp, explains:
"As industry respected pioneers in the design and implementation of early LAN technology and distributed computer and software systems, it was a logical step for ATCorp to build a cyber range platform. This has allowed governments and large organisations to develop a highly skilled human defence, with the ability to practice with realistic virtualised computer networks.
CYRIN is ideally positioned to help large organisations that are dependent on sophisticated IT networks and, especially those dependent on Industrial Control Systems, to be confident that they have robust cyber security responses in place. This approach is more effective than the traditional cyber playbook dusted off only in the event of an emergency. We are delighted to be announcing this partnership with QA and introducing CYRIN to the UK market."
The CYRIN cyber range currently offers over 50 interactive labs, exercises, and cyber-attack scenarios. Labs are available in eight speciality categories including Cyber Forensics and Web Application Security Analysis.
Further information about QA's cyber security training portfolio can be found here.  Alternatively, get in touch with the QA team to discuss your cyber security training requirements.
Learn more about CYRIN
View QA's Cyber Security Practice