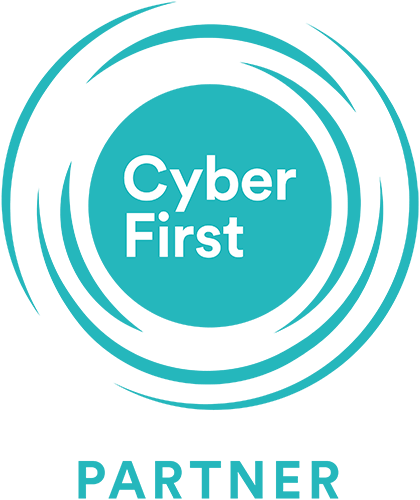 Having been closely involved with the National Cyber Security Centre (NCSC)'s CyberFirst programme since its inception in 2015, QA is very proud to announce that we have achieved CyberFirst Partnership status for the year 2020/21. 
QA has played a dual role as supplier and contributor: We were initially introduced as the primary learning partner and worked closely alongside the NCSC to design and develop the programme; and we have also been a CyberFirst member, which has given us the opportunity to use our resources and expertise to give back to the community. 
Something we're very proud of is the successful delivery of the portfolio of courses on behalf of the NCSC to more than 3,000 students! We've also used our skilled resources and cybersecurity subject matter expertise to deliver the CyberFirst events, take part in the CyberFirst School events, and participate in various other guest speaker talks throughout the year.
Last year, we utilised our higher education expertise to take the summer courses through SQA accreditation, a huge achievement. And through our work with bursary students, we've seen 17 placements being offered, something we hope to grow in numbers over the coming years.
We also played a significant role in the CyberFirst Girls Competition 2020. We created a schools outreach project, and staff from around QA got the opportunity to encourage girls to enter the competition – we were able to submit over 100 challenges through our SMEs across the business! We hosted a semi-final at one of our offices and contributed prizes to the competition campaign.
And during lockdown, we were fortunate to partner with the NCSC to offer free cyber training to 14- to 17-year-old teens.
All our dedication, hard work and initiative have earned us Cyberfirst Partnership status.
We have very much enjoyed watching the evolution of the programme over the years and look forward to continuing work with the NCSC and other CyberFirst industry members.
Also read Harry's story: "The CyberFirst course made me realise the cyber security is the career for me."