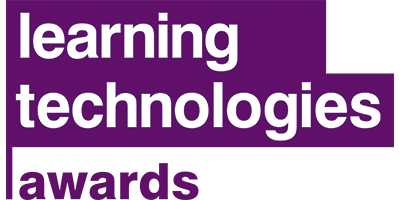 QA, the UK's largest tech skills and talent provider, is pleased to announce that it has been awarded Gold for Best Use of Blended Learning – UK Commercial sector in the 2020 Learning Technologies Awards. Proven to have transformed the learning experience for its apprentices, QA's Digital by Design project scooped the award after being selected from 34 different entries in this category.
"QA's Digital by Design programme has delivered a genuine transformation to a blended learning model," explains Ben Sweetman, Director of Learning Design at QA. "The combination of improvements in pedagogy, learner support and technology has delivered a more flexible approach to work-based learning. Learners are more engaged, progress faster through their programmes and become productive employees earlier, providing significant value to their employer and the wider economy."
In the last 12 months, QA has transformed its apprenticeships to a blended learning model that puts apprentices firmly in control of their own learning pathway and provides a more digital experience. Starting with research to build an in-depth understanding of the learners' needs, Digital by Design then introduced significant changes in the way that apprentices learn with QA, the way they are supported and the use of technology at every step of the apprenticeship. For example, learner submissions are now responded to within an average of 98 minutes and messages from students have an average response time of 40 minutes.
The end result is a programme design that allows apprentices to discover knowledge and skills at their own pace, practise using QA's Cloud Academy platform and through instructor-led training, and apply their learning using Cloud Academy tools such as virtual labs and back in the workplace.
In total, Digital by Design involved the redesign of the content and delivery of eight apprenticeship programmes, comprising 55 modules and more than 4,000 hours of learning. It also introduced innovative use of video in line with learner feedback and consistent access to learner support via the Cloud Academy platform. Apprentices have given a resounding vote of approval for the transformation programme with a Net Promoter Score of 63 and, when it comes to learning outcomes, the results speak for themselves with 100% of learners meeting or exceeding expectations.
Commenting on the award, the Learning Technologies Awards judging panel said, "The judges were impressed with the user-centric design and the enhanced learner support, along with the extensive range of online learning resources and especially the use of online practice-and-challenge labs for competence and confidence building. This, in combination with the well-integrated hands-on activities and project work, all went to achieve greatly improved outcomes and satisfaction levels. Excellent – well done!"
The Digital by Design programme also allowed QA apprentices to continue their development in spite of Covid-19. "When it came to lockdown, our apprentices were able to move seamlessly to learning from home," explains Ben Sweetman. "Progress and learner satisfaction scores were maintained at the same high levels and this year QA apprentices had the highest overall pass rate among all UK tech apprenticeship providers."
QA delivers a portfolio of apprenticeship programmes covering much in-demand IT skills ranging from Cloud to DevOps and Cyber Security. QA has trained more than 30,000 technology apprentices to date and offers apprenticeships from Level 3 all the way up to masters-degree Level 7. It is proud to provide tech apprenticeship programmes to over 45% of the top 100 UK apprenticeship employers. Following the completion of the 2020 End Point Assessment by BCS, The Chartered Institute for IT, a larger percentage of QA's apprentices passed their apprenticeships than any other provider assessed by BCS.
About the Learning Technologies Awards
The Learning Technologies Awards is an international scheme which has been celebrating outstanding learning technologies for 16 years. They are open to anyone worldwide, no matter the size of the organisation, and showcase some of the most recognisable, memorable, and life-changing learning technologies and e-learning around.
The Learning Technologies Awards are independently judged and receive hundreds of entries each year. Categories cover innovations, projects, design, games, simulations, social media, mobile technologies, onboarding, and blended learning, as well as awards for outstanding individuals, teams and organisations.
The Awards are organised by CloserStill Media.