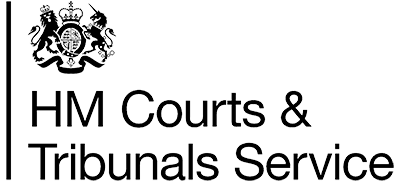 About HM Courts & Tribunals Service
HM Courts & Tribunals Service (HMCTS) is the government department responsible for the administration of criminal, civil and family courts and tribunals in England and Wales. They employ around 17,000 staff across the UK.
New DevOps resource required
HMCTS needed to operate and maintain virtualised cloud infrastructure and application CI/CD services for their crime programme. They needed support from development activity through to handover into the live production environments.
They didn't have enough internal resource with the capacity to take on this project – or the ability to rapidly scale their team. HMCTS also didn't have the right skills and capabilities in their existing team to manage existing infrastructure and monthly business-as-usual (BAU) tickets. They needed a new team to re-align the evolving architecture to up-to-date industry standards.
So they were looking to work with a supplier to help with this project.
A one-team approach to build knowledge
QA provided new resources for HMCTS to rapidly give them the capacity and capability they required.
To maximise the value we could bring to the project, we adopted a 'one-team' approach to ensure that crucial knowledge was shared between the new team and existing HMCTS staff and suppliers. This meant that everyone working at HMCTS would develop crucial skills so they could make the most of their existing talent, as well as their new resources.
Our relationships with strategic recruitment partners enabled us to provide a unique smart resourcing model for HMCTS that gave them the right technical capability to expand their team, with cost efficiencies. We were flexible to HMCTS's needs and provided resource outside the scope of contract, including a Technical Architect and three junior resources to support the project.
The newly formed team were able to adopt CI/CD deployment practices, employing continuous improvement principles to enhance automation and reliability of HMCTS's development and test environments.
The team completed training in DevOps culture, and did Guilds. Working together upskilled HMCTS's existing staff, giving them the right skills and capabilities to continue supporting the project. It enabled them to adopt working practices that aligned with the evolving architecture and industry standards.
Capability, capacity and cost-efficiencies delivered
QA delivered core DevOps capabilities in multiple DevOps tools including Kubernetes, Docker, Terraform, Git, Jenkins, Ansible, Selenium, SonarQube and other technologies.
We also achieved cost efficiencies in recruitment of new resource, and through active management of all non-live environments.
By adopting a 'one-team' approach, we improved communication between other third-party suppliers and in-house teams by delivering ad-hoc service delivery management capability. We also impacted HMCTS's BAU service, helping them provide a better-quality service by bringing down the monthly Jira tickets by 90% (from 300 to 30).
Now you've heard what we've done for HMCTS. Want us to help you too?