Outstanding Cyber Security Training/Awareness Initiative
NPCC National Cybercrime Programme
The NPCC Cybercrime Training Programme provides police forces in England and Wales with the skills needed to be able to respond to a report of cybercrime and fully investigate any criminal activity, prosecute offenders where necessary but also divert individuals on the cusp of criminal activity on to productive paths. The Programme gives staff the technical skill to advise and protect individuals and organisations in cyber security to help better protect themselves against cybercrime.
Course overview
This National Cyber Security Center (NCSC) accredited five-day course will give delegates a good understanding of a number of important topics needed as a Cybercrime Specialist, including:
How a computer works and what its fundamental components are
How do computers communicate via networks and what protocols are used
What is binary and why do we use hex and not decimal
Fundamentals of encryption, cloud and virtualisation
An introduction to digital forensics and why the integrity of data is paramount no matter what your role
An understanding of the Computer Misuse Act and Data Protection and why they are important
Cybercrime threats and cybercrime offences
The first part of the course is an online digital section that must be completed prior to attending the classroom course. If delegates fail to complete the digital section, they risk lacking the knowledge and understanding required to pass the classroom-based course.
The five-day classroom-based course is where the fundamentals delegates have learned in the online course will be explored in detail along with new topics.
Digital Pre-Learning Modules – taken prior to the classroom course
To really understand computers, networking and cybercrime, it is important that officers and staff understand computing concepts. Each module has a short knowledge check to support learning outcomes.
Pre-Module 1 – Computing concepts
Pre-Module 2 – Networking concepts
Pre-Module 3 – Relevant Legislation
Pre-Module 4 – Number Systems
Course modules
Module 1 – Computing Concepts & Operating Systems
To explain computer system components
Describe the differences between magnetic hard drives and solid state drives
To explain the different characteristics of operating systems
What file systems are used and what data is contained
What is a RAID (Redundant Array of Independent Disks)
What is serverless computing?

Exercise - How to create user accounts
 Module 2 – Networking Protocols & Network Security
To explain how networks function?
How data travels the network?
Logical address (IP4 and IP6)
What security protocols can be applied on the network and what they are?
What are the different types of Firewalls and Gateways and how they work?

Exercise - Use CLI for diagnostic purposes
Module 3 – Network Architectures & Topologies
Applications and Application-layer Protocols
What is Dynamic Host Configuration Protocol (DHCP) and how it functions?
Attacks against the DHCP and mitigations
What is information assurance architecture?
Network traffic analysis

Exercise - Performing network traffic analysis
Exercise - Create and alter packets with hping3 and eavesdropping with Wireshark
Module 4 – Cloud & Virtualisation
What is virtualisation?
What is a container?
What is cloud computing and what technologies are used?
How security is applied within cloud computing
Breaches impacted by the cloud
Evidential opportunities in the cloud

Exercise - Setting up your own virtual machine
Module 5 – Principles of Digital Evidence
Digital evidence principles and forensic frameworks
Data vs Information
Understanding file systems
IoT device challenges
Digital forensic images
Windows & Linux log file analysis
Write blocking and best practice
Mobile device images
Digital evidence

Exercise - Windows Log Analysis
Exercise - Linux Log Analysis
Module 6 – Digital Footprints
Explain what information and data may be passively or actively transmitted or submitted
Review data we place in our digital world can easily be harvested
Email header analysis
Understand how to take care to protect our data as best as we can
Discuss social networks, know how to lockdown accounts
Practice good passphrase management
Password cracking

Exercise - Windows Defender Firewall
Exercise - Linux Firewalls
Exercise - Windows Defender
Exercise - Email headers
Module 7 – Digital Currency Concepts
How bitcoin and virtual currencies work
How the block chain works
What is Proof of work?
Identifying other cryptocurrencies

Exercise - Bitcoin Technologies
Exercise - Bitcoin in crime
Exercise - Auditing a bitcoin transaction
Module 8 – Cyber Attacks & Cyber Offences
Cyber dependant and enabled crime
Cyber exploits and vulnerability scanning
Malware
Denial of Service
Combating threats
Advanced threat analysis

Exercise - Nmap and Zenmap
Exercise - Vulnerability Scanning with Nikto
Exercise - Advanced Network Scanning with SPARTA
Exercise - Denial-of-Service using LOIC
Exercise - Advanced Persistent Threat Analysis
Exercise - Honeypots
Module 9 – Encryption
To explain the uses of encryption technologies
Describe conventional encryption principles
To explain cipher classification
Asymmetric and Symmetric encryption
PKI and Certificate Authorities
Digital Signatures
Hashing scenarios
Ubiquitous encryption

Exercise - Hashing Scenario
Exercise - Digital Certificates
Module 10 – Introduction to Neurodiversity
What is neurodiversity?
Common neurodivergent thinking styles
Benefits of neurodivergent thinking styles
Challenges of neurodivergent thinking styles
Neurodiversity and Cybercrime
Exam details
End-of-Course Exam
National Cyber Security Center (NCSC) Certified Training Exam:
Online proctored exam taken post-course
Duration - 70 minutes
Questions 50, multiple choice (4 multiple choice answers only 1 of which is correct)
Pass mark 50%
Digital badge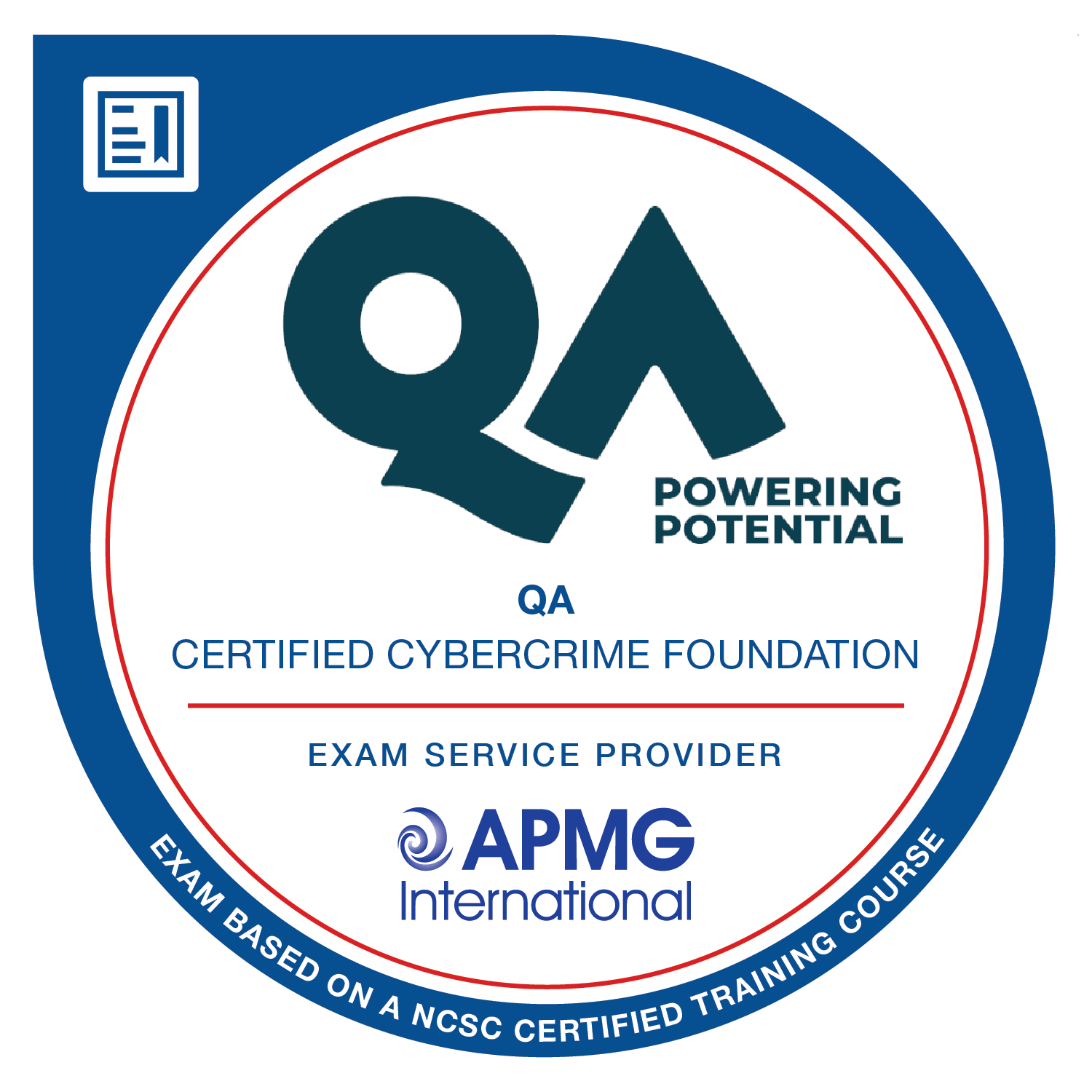 How to book