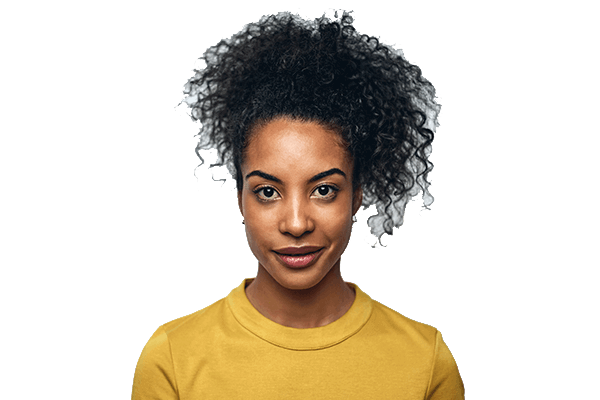 Will your business thrive in 2021?
It's amazing the difference a few months can make.
At the end of last year, most of our conversations with clients were focused on surviving and resisting the pandemic. Today, we're seeing green shoots of optimism beginning to emerge.
Many of the organisations we speak to are now focused on growth – and feel that the pandemic has acted as a catalyst to mobilise plans to improve their businesses. They've accelerated critical digital transformation projects and are now on track to emerge from the pandemic as stronger, more agile organisations.
Of course, this isn't true of every organisation. Some are still struggling to cope with the impact of the crisis. They're bogged down managing remote working initiatives or adapting their business model. Or they're grappling with any number of new challenges created by the pandemic.
We wanted to understand what sets these two types of organisations apart. After some careful consideration, we identified three variables that determine the likelihood of a business to thrive post-pandemic:
A willingness to embrace digital
The ability to adapt
Investment in digital skills
The businesses that embrace digital, build agility into their organisation and invest in the right blend of skills are much more likely to accelerate the transformation projects that will help them steal a march on their competitors.
This got us thinking about another question – how do you actually do these things?
How do you move from slow and inflexible to rapid and agile?
We've been in the business of digital transformation for a while so we know this isn't a quick fix. There are dozens of choices made across the organisation that affect and direct this journey. And just one bad decision can derail months of good work and smart thinking.
We've attempted to capture this process in our Emerge Stronger assessment. It grades the user's likelihood of emerging stronger based on key decisions related to the variables listed above.
You can take the assessment now and secure your customised resilience report. But if you want to learn more, keep scrolling...
 Here's a brief Q&A on what you can expect.
How much time will it take?
Three minutes or less – we cover everything in just 18 revealing questions.
Who's it for?
IT and L&D leaders will benefit most. And anyone responsible for ensuring that their organisation is future ready.
What does it measure?
Three key areas – your organisation's willingness to embrace digital, its ability to adapt, and its effectiveness at acquiring the relevant digital skills.
How should I use the results?
It's a chance to look into the mirror, see where your organisation stands, and begin those critical conversations about what's working and what needs to change.
We see this assessment as an opportunity to hit the pause button, step back from the urgent and focus on the truly important.
Three minutes from your day is all it will take to understand how your organisation can get fitter for the future.
Get startedEmerge stronger with QA
This is one in a series of blog posts on digital transformation. In previous posts, we looked at how to emerge stronger from this crisis, how to lead an L&D revolution, how IT leaders can develop tech talent, how to win the war for tech talent, why digital capability assessments matter, why it's time to change our attitude to aptitude tests, three teams that drive successful digital transformations, why understanding digital tech is now everyone's job, why Squad-as-a-Service is a faster, risk-free way to boost tech talent, and the value of virtual training for team building.
Don't miss them.