Maximise the impact of your agile training
Agile transformation requires new skills to be learnt and the right mindsets built across the organization. Our agile training courses empower teams with the right knowledge to get started on this journey, but it can often be difficult to balance objectives with these new skills without additional support in the workplace.
Our network of agile coaches can help your business overcome problems that you may come across in your agile journey. Your agile coach will help your teams apply agile learning to your specific real-world context based on their industry experience.
By continually coaching your team on how they utilise agile ways of working, the effectiveness of company training programmes can be significantly increased:
70%
of coached individuals experience higher work performance
Organisations see effectiveness shift from 22% to 88% when coaching is implemented 
Agile coaching as a service will help you to:
Enhance product delivery flow throughout your organisation.

 

Develop best practice ways of working then ensure consistent adoption across your organisation.

 

Embed learning received from formal training initiatives to build team mastery in popular frameworks such as Scrum, Kanban, SAFe and many more.

 

Encourage a learning culture within teams to explore solutions for themselves.

 

Champion the agile mind-set across teams to align with the organisational strategy.
How does the process work?
QA follow a simple five-step process to ensure that we fulfil all your training needs:

Step 1: Discovery
We'll provide insight into your position compared with other organisations in your industry and develop a clear framework that identifies where to invest effort to improve where it matters, then we'll design impactful learning strategies to help achieve your agile goals.

Step 2: Assignment
We carefully match you with the most suitable coaches for your needs. Our coaches have differing specialisms including technical coaching, product coaching, transformation coaching and more.
Step 3: Roadmapping
Your coach works with you to identify core goals along your agile coaching journey and set out a roadmap for achieving them.

Step 4: Coaching
Once a coaching roadmap is developed, the action begins. As the learning process unfolds, teams and stakeholders find their own rhythm and gain confidence in their abilities. Our coaches guide them in discovering effective practices and encourage self-sufficiency.

Step 5: Assessment
Progress is assessed during each session. Gradually, our agile coaches transition into a role of observer and facilitator. By fostering independence and self-direction, we ensure that your teams continue to thrive even after our coaching engagement concludes.

Step 6: Evaluation
Our coaches continually request feedback before, during and after the coaching process, so that we can ensure our programme remains aligned to your needs.
---
Why QA?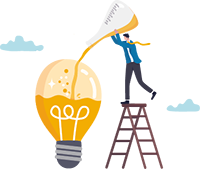 Expertise
QA's team of coaches and trainers have extensive experience in agile practices. They have worked with a variety of organisations, from small businesses to large enterprises, and they have helped them successfully adopt agile practices. They've been through some of the pain before, so that now you don't have to!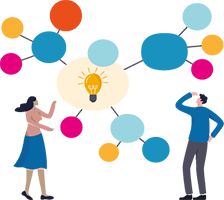 Methodology
QA's methodology is based on the latest research and best practices in agile, and is led by our partnerships with market leading accreditation bodies such as Scrum Alliance, Scrum.org, ICAgile, APMG, PeopleCert, BCS and SAFe. The methodology is utilised to evolve and curate our portfolio of over 60 agile learning courses to be ever-increasingly more flexible and adaptable to meet the specific needs of each organisation.
Results
QA has a proven track record of helping organisations adopt agile practices and achieve their digital transformation goals globally. QA has helped organisations improve their productivity, quality, and customer satisfaction, and we have trained at all levels of seniority and agile maturity, from C suite leaders understanding the impact of agile, through to agile leaders who have worked in practice for decades but want to scale and succeed.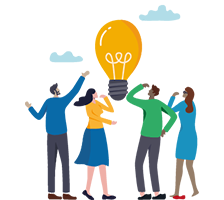 Partnerships
QA has powered the agile education for big brands such as Unilever, Tesco, BT, Fujitsu, Sky, Co-op and L&G. We've helped them implement agile practices in a way that is right for their specific needs. QA works with organisations to understand their goals, challenges, and culture. Then, QA tailors its approach to help organisations achieve their goals.
Companies we work with
---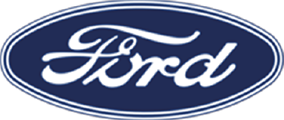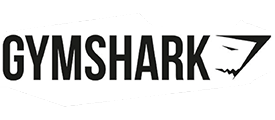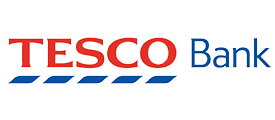 Hear the impact of our agile coaching
'We completed the Agile Maturity Assessment to understand where our team currently sits followed by coaching sessions with tailored recommendations on changes we could make, with many tools shared in a relevant, informative and engaging way... I know I am speaking on behalf of the team in saying I would highly recommend QA and this approach to others looking to further develop their agile ways of working.'
UKI Integrated Operations Programme Manager at one of the world's largest consumer goods brands.
---
Partnered with Agile Reloaded
We've partnered with Agile Reloaded, an international community of passionate, diverse innovators and thinkers who bring different experiences, attitudes, and backgrounds to the table.
Why choose Agile Reloaded as your agile coaching partner?
Our goal is to help your teams build agile capabilities, so you become self-sufficient. Through combining our vast range of training with our coaching capabilities, we develop bespoke learning solutions that deliver business impact, making things simple so you don't have to manage multiple suppliers.
---
Contact us today
Ready to explore how our coaching solutions can help your organisation to excel? Contact us today to discuss your organisation's needs and learn more about our tailored coaching services.
Together, we'll unlock your potential and set you on the path to lasting success.