Why you'll love our courses
Our training courses will give your workforce skills for the digital age – future-proofing your organisation.
Whether it's machine learning courses, artificial intelligence training, information security certifications, data science courses, or cloud certifications – we've got emerging technologies covered.
We know that good practices keep things running smoothly every day – so as well as emerging technologies, our courses cover all technical areas. Like enterprise systems architecture, systems management and design – and more.
Without people to lead, communicate and manage projects – technological innovations wouldn't happen. To top it all off, we do training in leadership and management, project management and people skills, like emotional intelligence, coaching and communication skills.
Check out our course catalogue to find the right skills for your team.
Our partners in learning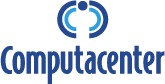 Want a snapshot of course categories? Get to grips with our extensive range.
We have over 1,500 courses and certifications to choose from, so we've broken these down into categories to help your learners find what they need. 
Course categories
Our featured case study
We designed a Microsoft Azure Technical Academy at Fujitsu to give 500 of their team the right skills  – and help them put them into practice – developing their knowledge beyond the classroom.
Read the case study
Make sure your training is as distinct as your organisation
Speak to the team to find out how we can create the best courses for you
Speak to one of the team