New Summer Skills Licence Offer
The government has set out plans to lift the remaining Covid restrictions in England. From the 19th July, most legal restrictions and guidance in England will come to an end, including the current advice to work from home.
While our customers say that remote working and virtual training has been a positive experience, some people are missing the social aspects of the office and classroom based training.
To help support your organisation and liberate your teams, QA is introducing a Summer Skills Licence offer.
Want to learn more? Download our leaflet or fill in our contact form.
What is TechTalent Acceleration?
We provide rapid upskilling that doesn't compromise on quality through the largest schedule of live tech training courses, bespoke learning programmes and our world-leading, digital upskilling platform, Cloud Academy. We apply a laser-focused approach to training that's orientated around your business and your people.
Where new talent is required to fill your skills gap we provide you with a new solution to the skills shortage, helping you plug your most critical gaps fast through high-intensity tech bootcamps in our BCS-accredited academy, transforming novices into SFIA level 3 practitioners in just 8-14 weeks. For longer term talent solutions our digital apprenticeships allow you to use the apprenticeship levy to transform both junior and senior learners into infrastructure technicians, software developers, data analysts, cyber security professionals, digital marketers and business analysts.
We're ready when you are.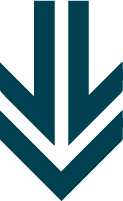 Drive your tech talent acceleration with a flexible and supportive investment plan
With a QA Skills Licence, we will work with you to create a package that meets the specific training needs of your people, and at the level of investment that's right for your organisation.
We understand that all organisations are facing some uncertainties right now so we have created some peace of mind guarantees to give you absolute confidence that your investment will be flexible, adaptable and will deliver the return on investment you need to succeed.
Free Retrain
If, within 6 months of taking a QA course, a learner leaves your organisation as a result of restructuring, we will train their successor for free.
Virtual Guarantee
If a member of your team starts a virtual classroom course but decides it's not for them, they are invited to sit the same course in a QA training centre, within the term of the new Skills Licence.
Cancellation Passes
One free cancellation pass per £10,000 of investment is included (up to a maximum of 5 cancellation passes). One cancellation pass can be applied per booking.
Download our Skills Licence Brochure to learn more
Read our blogs
Learn more about digital transformation from QA thought leaders.
Watch our webinar series
Sign up to our free upcoming webinars and view the recordings of past events.
Want to learn more?
Please complete the short form below to find out how we can help you emerge stronger from this crisis.