What is TechTalent Acceleration?
We provide rapid upskilling that doesn't compromise on quality through the largest schedule of live tech training courses, bespoke learning programmes and our world-leading, digital upskilling platform, Cloud Academy. We apply a laser-focused approach to training that's orientated around your business and your people.
Where new talent is required to fill your skills gap we provide you with a new solution to the skills shortage, helping you plug your most critical gaps fast through high-intensity tech bootcamps in our BCS-accredited academy, transforming novices into SFIA level 3 practitioners in just 8-14 weeks. For longer term talent solutions our digital apprenticeships allow you to use the apprenticeship levy to transform both junior and senior learners into infrastructure technicians, software developers, data analysts, cyber security professionals, digital marketers and business analysts.
We're ready when you are.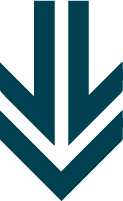 Read our blogs
Learn more about digital transformation from QA thought leaders.
Watch our webinar series
Sign up to our free upcoming webinars and view the recordings of past events.
Want to learn more?
Please complete the short form below to find out how we can help you emerge stronger from this crisis.