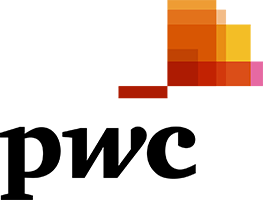 Powering early career success
PwC have their own graduate programme. They want to give people great digital qualifications at the start of their career. And develop their skills so they can give excellent support to customers.
To do this, PwC wanted to add BCS certifications and professional certifications in ITIL and COBIT to their graduate programme.
They needed excellent training to set people up for digital career success – delivered to the huge number of grads that join their programme.
Why PwC work with us
PwC work with us because of our experience in graduate and early career development – and passion for powering career success – which matched their ambitions for their graduate programme. And, our range of digital specialisms met their skills requirements.
We have the people power to keep up with demand – they knew there'd be a lot of graduates that needed training, and that we could handle the numbers. They'd also worked with us before. They knew, despite the large number of people we had to train, there would be no dip in quality. Every learner would have an exceptional learning experience – and so the programme would meet PwC's high standards.
Training over 130 PwC graduates a year
We train over 130 of PwC's graduates each year. We provide over 20 courses for them a month (they're closed courses, so attendees are exclusively PwC employees) – at our state-of-the-art training centre – International House in London. We also take care of all the training administration headaches for PwC – coordinating and scheduling all the courses for them. We continue to work together, reviewing the courses we provide to PwC graduates, and planning for the future.
Powering potential
Investing in their graduate's development at the start of their career, allows PwC to continue to attract and retain brilliant people. They've a reputation for keeping up high standards – and equipping their employees with the right skills at the start of their career has helped them maintain high standards for their customers.
Now you know how we help PwC. Want us to help you too? Great.