2020 has tested all of us in ways we couldn't have imagined just six months ago.
And yet – in the midst of tragedy and upheaval – there are vital signs of creativity, innovation and future prosperity.
Here at QA, we deliver services to more than 85% of the FTSE 350 and see first-hand the digital transformation programmes that almost all our clients are undertaking. And while you might expect that the Covid-19 pandemic would have put the brakes on all of this, we're seeing quite a different picture emerging.
According to a recent report from KPMG, 59% of executives agree that Covid-19 has given them the impetus to move faster with their digital transformation.[1] I'd go further: the pandemic has created a digital rush, a scramble for the rewards that await companies that transform first and then have the ongoing agility to iterate faster in their marketplace.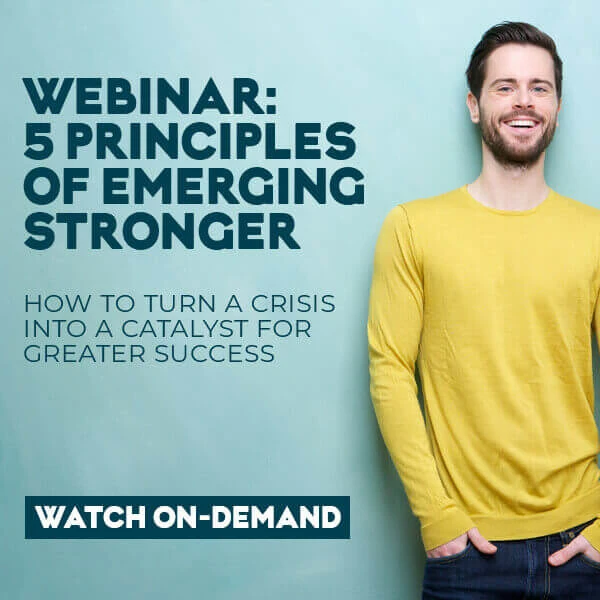 It is increasingly clear that what differentiates the success of the digital transformation is not the choice of technology, especially given the increasing ubiquity of the cloud and consensus around software engineering and DevOps approaches, but the quality and currency of the tech talent in their business.
The talent crisis? It's real – but there is a way forward.
There's been a tech talent crisis in the UK for years, and most CIOs and CTOs tell us that the growing imbalance between supply and demand means that finding the exact skills they need, at costs they can afford, is really, really difficult. Add to that the desire to increase the diversity of their tech populations, and to build their tech teams regionally, and the task becomes increasingly hard. If you're looking to fill a large skills gap in your organisation right now, it might feel like your project is in jeopardy before you've even begun.
But there is another way.
The long-term solution is to build the talent you need. Easier said than done? Not if you know how. By combining upskilling and reskilling existing employees with hiring in new talent – who have the right attitude and aptitude, then building their tech skills – you will achieve this nirvana. The key is thinking differently.
A great example of this was AT&T's decision in 2013 to reinvent itself as a digital business. Instead of embarking on a massive recruitment drive, AT&T rapidly reskilled well over 100,000 of its employees. Today, its bold bet on creating tech talent at scale, and at pace, is hailed as the most ambitious – and successful – reskilling programme in American history.
We in the UK can, and must, do more of this.
TechTalent Acceleration: Transformation that works.
Let's start with your current tech teams – keeping them up to date with the fast-changing tech landscape is the best way to fuel your digital transformation. It can seem like an impossible task but since you were last in a classroom a lot has changed. Tech training has had its own digital transformation.
At QA, our Cloud Academy platform lets you assess and systematically update and upskill your current tech teams, with labs that test tech skills in live environments and the ability to allocate training plans using the curated content library and job role pathways on the platform. In fact, the highly customisable platform has been selected by many of the Tech Giants themselves to train their own tech teams.
"We select candidates using assessments and algorithms that look beyond background and education, to get to the underlying attitude and aptitude that matters – meaning we get great diversity and can access a much wider talent pool."
Digital platforms are great, but our clients still tell us that live learning is the gold standard – ensuring learners focus, learn from experts and peers and get to really master a subject. Since the crisis, QA now offers its unrivalled schedule of live training 100% virtually, with lots of interaction and great learning outcomes. Delegates save the time and cost of physical attendance – time they can use instead to keep on top of their inboxes!
But training your current teams can only take you so far and many businesses today simply don't have the tech talent they need. At QA, we work with some of the most successful companies in the UK and have created some innovative approaches to developing new talent.
We start by finding diverse talent that has the attitude and aptitude for tech roles, but doesn't yet know modern technology. We help clients find this talent in their current organisations – for example, in the case of Nationwide, they found colleagues in their branches who had this attitude and aptitude. Or we can find new talent amongst the 200,000 early careers candidates who apply to us directly. We select candidates using assessments and algorithms that look beyond background and education to get to the underlying attitude and aptitude that matters – meaning we get great diversity and can access a much wider talent pool.
Whether existing employees or new recruits, we now build the latest tech skills in an intensive 12-week QA academy programme covering fundamental technical skills. Each recruit then specialises in a sought-after techy discipline such as DevOps, cloud or software development before undergoing a SFIA assessment. The graduates learn a lot of essential skills quickly which means you get skilled talent at a fraction of the price of traditional contractors.
We've taken people who've never written a line of code and turned them into the kind of tech talent the British Computer Society recently described as having "the capability, both technically and professionally, to rapidly deliver at Level 3 (SFIA) within their first engagement."
"We have an array of fully interactive, blended experiences (live virtual, self-paced digital) to keep everyone enthused and engaged."
Companies that embark on TechTalent Acceleration with QA not only get the tech talent they need, they also clear programme backlogs. As far as possible, we use their projects, perhaps even their digital platform, to give participants the relevant, up-to-the-moment expertise the business needs.
And because everyone learns differently, we have an array of fully interactive, blended experiences (live virtual, self-paced digital) to keep everyone enthused and engaged.
The final part of TechTalent Acceleration is our digital apprenticeships. Our programmes cover every in-demand tech need ranging through Analytics, Cyber, Cloud, Development, Digital Marketing, Infrastructure and Networking, including the recently launched DevOps Engineer – and across every academic level from A-Level to Masters. The digital platform is an integral part of the learning experience, minimising admin and maximising learning, with real work projects being the focus. If you aren't using your apprenticeship levy today, as many aren't, these programmes are a no brainer.
Why I'm optimistic about the future
A few months ago, the New Statesman surveyed more than 500 industry leaders in the UK. 84% said they expected the economic impact of the pandemic to be more severe than the financial crisis of 2007-8.[2]
But here's what's so different about this crisis. Unlike the 2007-8 fiasco, it's given us something hugely valuable – the impetus to equip ourselves with the digital skills that will secure our collective future.
This may well be the worst of times. But this year can and will lead to the best of times if we seize the chance to emerge stronger now.
Let's do it!
To learn how, watch our on-demand webinar on The 5 Principles of Emerging Stronger
This is the first in a series of posts on digital transformation. In future posts we'll be exploring how to lead an L&D revolution, assessing your digital readiness, and revealing how TechTalent Acceleration is transforming businesses. Don't miss them.