The urgency to transform core IT capabilities to be more agile and flexible is greater than ever. These core-IT transformations are given names like Agile Adoption, DevOps Transformation, and Journey-To-Cloud.
Whatever names organisations give to their transformations, they all have the same end goal – that of reshaping IT infrastructure, operating models, and cultures into a new paradigm called Cloud Native.
The Cloud Native approach features collaborative, business-savvy teams using agile processes and DevOps to continuously evolve innovative business ideas on modular architectures.
Whether you are already undergoing a Cloud Native Transformation, or would like to understand how Cloud Native can help drive your transformations, join our webinar to discover why you need to start having Cloud Native discussions today.
About the presenter
Mark Soloman, Practice Director (DevOps), QA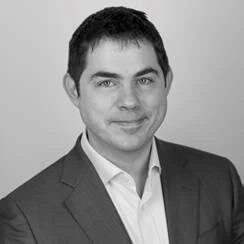 A Master Technology Architect and IT Strategist with over 21 years of experience designing and delivering innovative IT solutions at scale using DevOps and Agile practices. His history features countless examples of where he been a cornerstone to building the strategic approach for IT Transformation with some of the world's most well-known brands and progressive organisations.
Mark's abilities to create both the strategic and technology vision as well as drive their delivery allows him to break the silos that too often derail DevOps transformation initiatives; and thus he is a unique individual to help advise and guide our clients taking that same journey.
View webinar recording