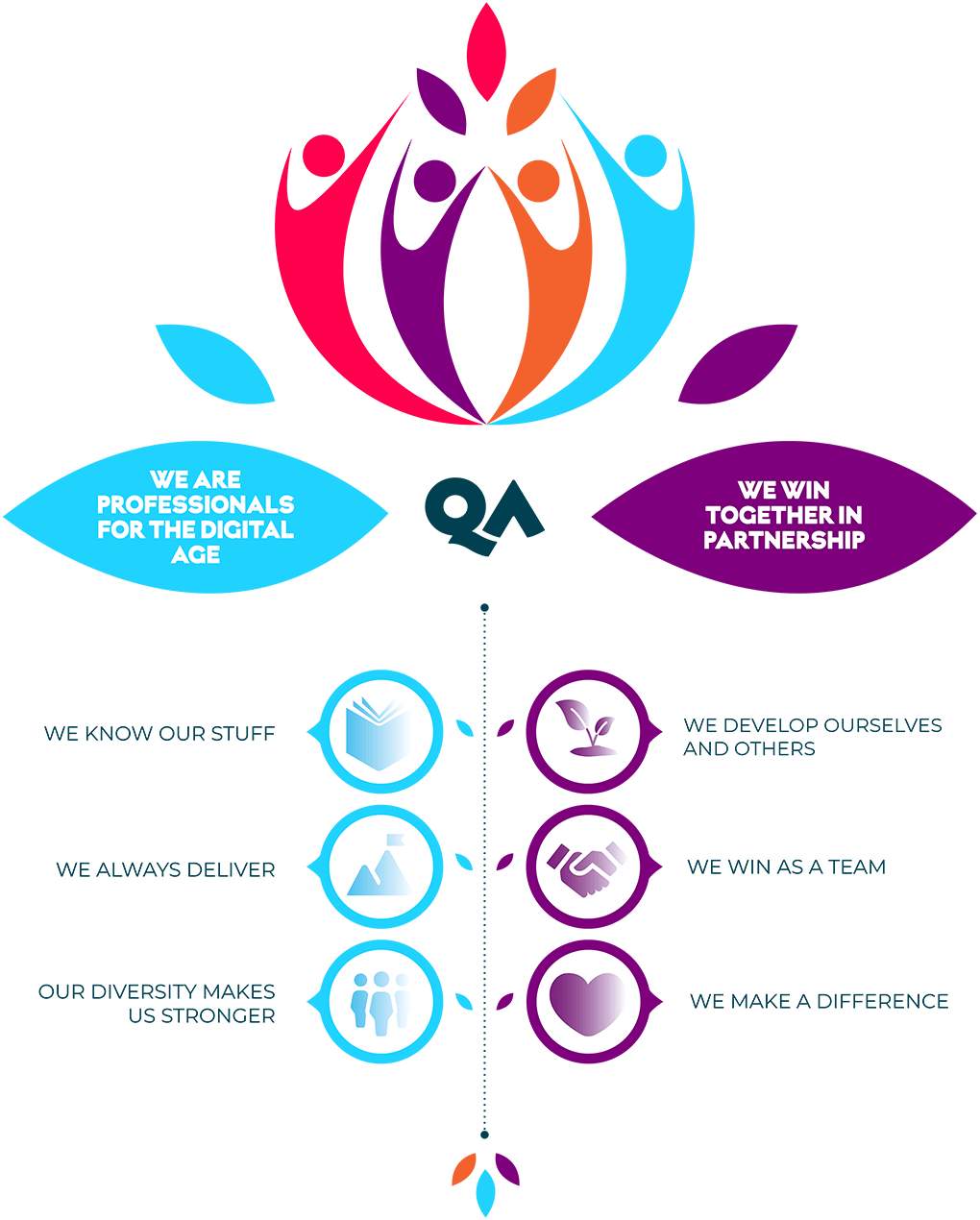 We are professionals for the digital age
We are professionals who take pride in knowing our stuff – we aim to be thought leaders in our areas of expertise and share a drive for self-development. We take full responsibility in delivering results for our clients, students, learners and colleagues. We value the diversity of our people and celebrate our differences. 
We know our stuff
Everyone takes responsibility for having the latest skills and knowledge on their specialism
We always deliver
We can be relied on to do whatever is needed to deliver our promises
Our diversity makes us stronger
We bring our whole selves to work and respect each other's differences
We win together in partnership
We are committed to high performance through coaching and development. We prefer to collaborate and win together as a team rather than as individuals. We are passionate about what we do and we make a difference to our clients, students, learners and colleagues in the digital age.
We develop ourselves and others
We achieve great results when we nurture and develop our people
We win as a team
As OneQA we always share success together, recognising we all have a key part to play irrespective of level or role
We make a difference
We have a real passion for our sector and care a lot about the impact we can have
Go back to our Careers page